Download feature "Putin's Brain" for free here.
Online e-magazine
A unique publication combining the neurosciences with other behavioural sciences to give neuro-based readable content around business, society, and learning themes.
Fascinating, insightful, readable, scientific, and deep consolidated insights into human behaviour in multiple contexts.
leading brains Review has now transitioned to an online format. Visit and subscribe here.
Issues can be downloaded with a subscription at the leading brains Review homepage
"This is by far the best compilation of brain and neuroscience news that I have ever seen, for several reasons: written in a language easy to understand – written by someone who knows what he's talking about – usable facts not personal opinions – presented with humility – and much more"
"What a fantastic resource! Monthly well-researched articles with deep readable dives on hot topics and great tips for daily and business life.
"What a great idea. The only place to get regularly updated knowledge on the brain and behaviour for the everyday person."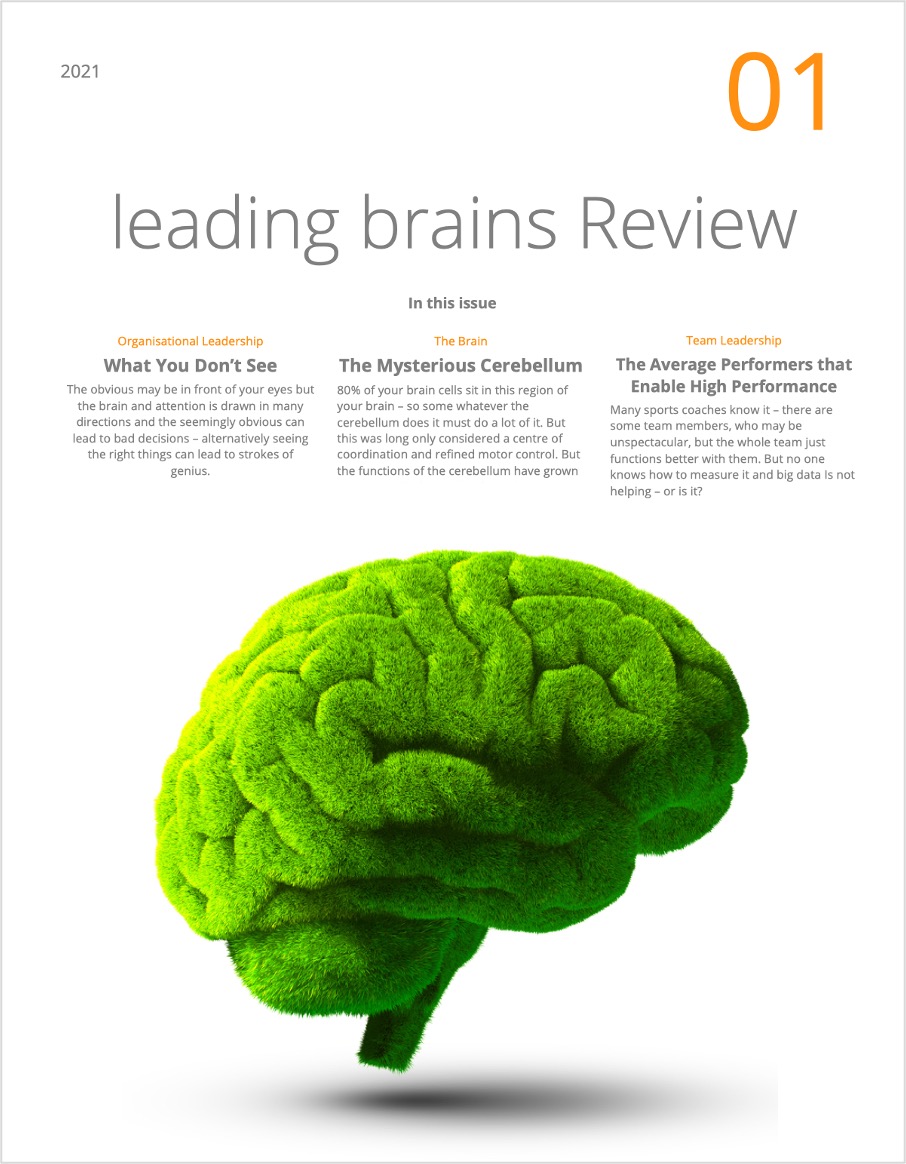 Unique insights
leading brains Review (lbR) gives unique insights by combining brain science, and other scientific disciplines in a readable and accessible format.
This inter-dicsiplinary approach gives a novel slant into business, society, learning, and health issues that are focused on each month.
Boost your knowledge
The articles give solid and balanced scientific summaries of current themes but also add brain science to trend topics.
This is constantly updated and structured over different issues. Andy Habermacher provides unique insights and knowledge that can't be found, in this consolidated form, anywhere else.
Keep up to date
Many readers have a good knowledge base but find it hard to get structured readable and accesible follow up and updates. We provide constant input on neuro themes as applied to the real world.
Don't let your knowledge become oudated and overtaken.
Sections:
1. The Human Brain
2. Business Brains
3. Society Brains
4. Learning Brains
5. Healthy Brains
6. HBF Updates
Buy an issue
– select below
– simple and quick
$6.70 / issue
availability: open
Pay as you go
– save 30%
– cancel anytime
– free trial period
$ 4.70 / month
availability: limited, sign up possible
Yearly subscription.
– save 45%
– cancel every year
– free trial period
$ 37 / year
availability: invitation only
See contents and buy an issue below
A special feature with a deep dive into Putin's brain and that of other psychopaths.
Free of charge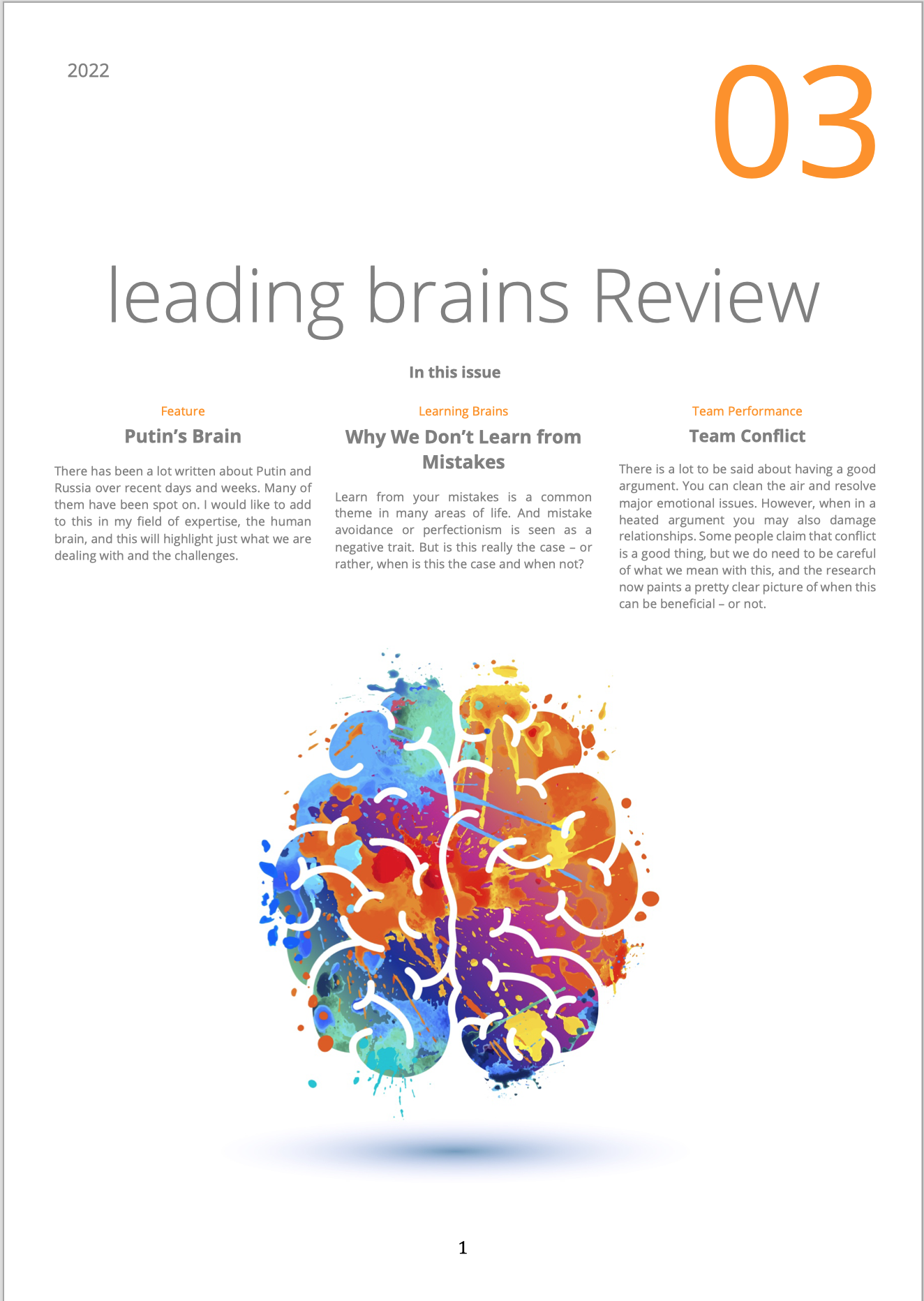 Feature
Part 2 Healthy Brains

The Air You Breathe
Part 3 Learning Brains
Part 4 Business Brains
Organisational / Senior Leadership:
The Power of Positivity

Team Performance:
Team Conflict
Part 5 The Brain
Brain Region in Focus
The Brain Stem
The Small Stuff
Serotonin